Jeff Lauffer – Professional Guitarist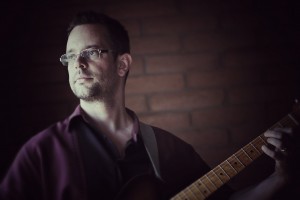 Jeff Lauffer is a professional guitarist. He moved to the Phoenix area in 1997 from Albany, N.Y. He earned BA in Music at Arizona State University with a concentration in Jazz Performance. He performs with a variety of groups including "Jeff Jones and Mosaic", "Subterranean Jazz", his Italian duo "I Due Briganti", and is also Lead Guitarist for Carefree Highway Church. Jeff has over 20 years of working musical experience and enjoys all styles of music including Jazz, Rock, Bossa Nova, Bluegrass, Salsa, Classical and Country.
Jeff offers guitar lessons in the Scottsdale and Phoenix Metro area. Contact him today, or check out the Blog and FAQs for further information.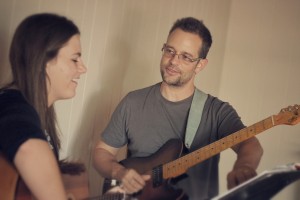 Jeff instructs students of all levels including beginners and advanced students in all styles of music.  His relaxed friendly teaching style and in-depth musical knowledge will help you to achieve your musical goals and make learning the guitar fun.  He can teach you wether you want to play as a hobbyist or be a professional musician.
Jeff conveniently travels to teach right at the homes of his students.  He travels to the areas of Scottsdale, NE Phoenix & Paradise Valley.  He  can also be found teaching on Wednesdays at The Music Store located at the NE corner of the 101 and Baseline.  Lessons are held 7 days a week. M-F 11am-9pm Saturdays and Sundays 9am-5pm.  Contact Jeff to arrange lessons.
To arrange guitar lessons contact me now!!
Photography by Andrew Lynch